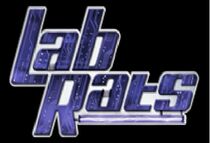 Lab Rats: Bionic Island V
(also known as
Lab Rats: Bionic Island Season 5
or just simply
Lab Rats
) is the fifth season to Lab Rats: Bionic Island, fictionally created by RenKrawler17. It is also considered a spin-off to the show. It will have 25 episodes as far as anyone knows. It will begin in mid-2016.
The main story continues from Lab Rats: Bionic Island at the Davenport Bionic Academy, where Adam, Bree, and Chase are teaching bionic heroes to study and master their bionics. Daniel Davenport, who is Douglas and Donald's cousin, brings his bionic son, Derek Davenport, and another non-bionic friend, Zax Knight. Daniel asks Donald to train Derek in the academy, and to make Zax the new mission specialist. In this season, Leo gets a full capsule after having his bionic abilities completely disabled.
The main cast has now added Dylan Everett (Derek Davenport) and Rahart Adams (Zax Knight). Will Forte will also play a recurring role of Daniel Davenport, Douglas and Donald's older brother who lives in Hawaii. (Will Forte also voices Eddy, and as revealed in this season, Eddy was given his voice because both Donald and Daniel created him together.)
TBA
Main Cast
Edit
Dylan Everett as Derek Davenport
Billy Unger as Chase Davenport
Spencer Boldman as Adam Davenport
Tyrel Jackson Williams as Leo Dooley
Rahart Adams as Zax Knight (joins the main cast starting from "Mission Specialist")
Hal Sparks as Donald Davenport
Recurring Cast
Edit
Jeremy Kent Jackson as Douglas Davenport
Angel Parker as Tasha Davenport
Will Forte as Eddy
Maile Flanagan as Principal Perry
Will Forte as Daniel Davenport
TBA as Josh Foster
Stefanie Scott as Sarah
Kelli Berglund as Bree Davenport
Antagonist Cast
Edit
Zendaya as Natalie Beige
Minor Cast
Edit
Billy Unger as Spike
Dylan Everett as Flame
TBA
Community content is available under
CC-BY-SA
unless otherwise noted.